WAYS TO GIVE VOLUNTEER CAREERS
We serve girls from economically distressed neighborhoods and households. Your financial investment enables us to continue to provide life changing programs that empower girls as they uncover their potential.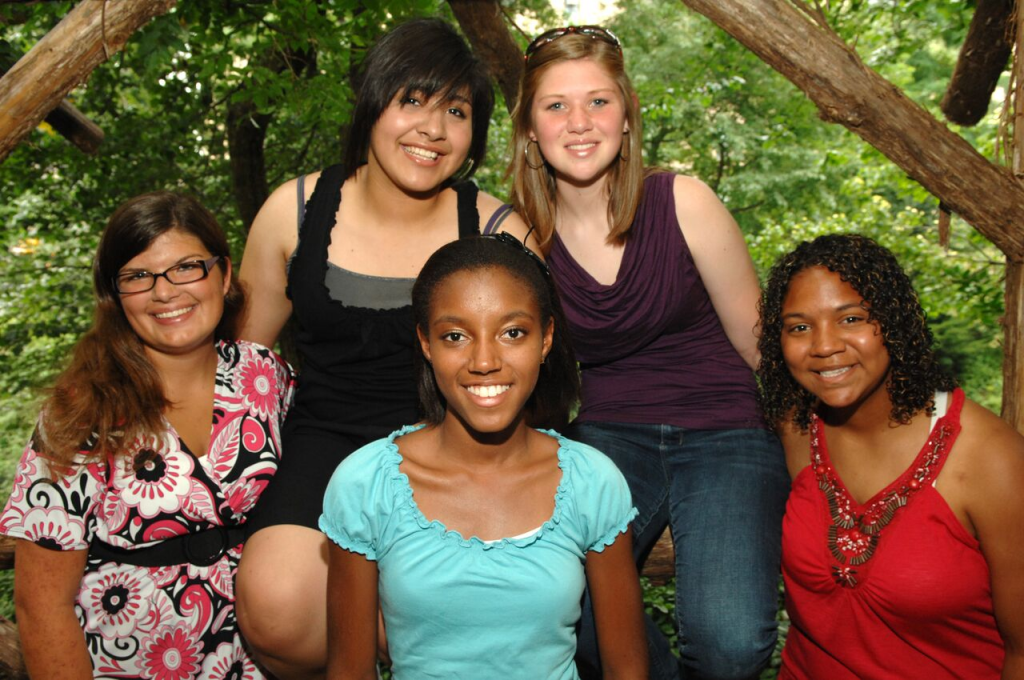 THANKS TO YOU, OUR GIRLS ARE MORE LIKELY TO:
Grow up strong — physically, mentally, and emotionally
Build a solid foundation for academic success
Move into the future ready to achieve their dreams
Girls Inc. of the Central Coast is a nonprofit 501(c)(3) organization and all donations are tax deductible
to the extent allowed by law. Our federal tax ID number is 20-5040398
There are many ways to give
STOCK INVESTMENTS
We are happy to accept investments of stock. Our broker information and stock donation form is located here. Please contact us at
(831) 772-0882 to alert us of your intended donation or to secure assistance.
MAIL
If you prefer to donate by mail, please send checks to:
Girls Inc. of the Central Coast
318 Cayuga St, Suite 209 Salinas, CA 93901
Please include a note with any special instructions that you would like us to follow when processing your investment, including a designation.
CORPORATE MATCHING
Extend the impact of your investment by leveraging your employer's matching gift program. To find out if your company has a matching gift policy, please search our Matching Gifts database. If you are eligible, request a matching gift form from your employer, and send it completed and signed with your gift.
PHONE
If you would like to make your investment over the phone,
please call us at: (831) 772-0882.
Our office hours are 9AM– 5PM PST.
Volunteer
Community members from across the Central Coast contribute their time and talent at Girls Inc. to make the world better for girls.
Working to empower girls:
Volunteers are needed to assist program staff with small group activities, co-facilitating the ECHO Leadership
and Mentoring program to high school girls, or speaking to a group of high school girls about potential career paths.

2. Attend a Volunteer Orientation

3. Clear a Background Check and TB Test.
A background fingerprint check and Tuberculosis test are required for all volunteers who work with children on an ongoing basis.
Fingerprinting and screening services are available at many locations throughout the Central Coast.
Working to strengthen Girls Inc.:



Volunteers are needed for local advisory committees in King City, Santa Cruz and San Benito Counties to help educate these communities about our programs, organize fund-raising events, and discover new donors. We also invite community members with specific expertise to join our board committees – Finance, Fund Development, and PR Marketing.
Share Your Expertise
Is your company poised to deliver unique content that aligns with Girls Inc. of Central County programming? Talk to us! We value partnerships that include individuals and teams with expertise in STEM, financial literacy, sports, nutrition, and more.
Careers
We're always looking for passionate, results-driven leaders who are committed to changing the world for girls and families in our community.
If you enjoy a collegial, fast-paced environment where you will have local impact, we invite you to explore a career opportunity with Girls Inc.
We are committed to a diverse work environment where people from all backgrounds are welcomed and valued.
Current Opportunities
Check back soon for new job posting.
EQUAL EMPLOYMENT OPPORTUNITY
GICC is an equal employment opportunity employer. GICC will not discriminate against qualified applicants or employees with respect to any terms or conditions of employment based on sex (including pregnancy, perceived pregnancy, childbirth, breastfeeding, and related medical conditions), race, color, national origin, ancestry, citizenship, sexual orientation, age (40+), religion (including religious dress and religious grooming), creed, gender, gender identity (defined as each person's internal understanding of their gender), gender expression (defined each person's gender-related appearance or behavior, whether or not stereotypically associated with the person's sex at birth), genetic characteristics, mental or physical disability, legally protected medical condition, veteran status, military status, marital status, registered domestic partner status, political belief or any other characteristic protected by state or federal law or local ordinance. GICC will not tolerate hate speech, insults, slurs, harassment or threats based on any of the protected characteristics listed in this policy. GICC prohibits speech and conduct that is harassing, threatening, or harming to someone because of the person's actual or perceived protected characteristic listed in this policy.
We cultivate a work environment that encourages fairness, teamwork and respect among all employees. We are firmly committed to maintaining a work atmosphere in which people of diverse backgrounds and lifestyles may grow personally and professionally. Our equal employment opportunity policy applies to all aspects of employment, including recruitment, training, promotion, transfer, job benefits, pay and dismissal.
GICC will reasonably accommodate employees and applicants with disabilities if the person is otherwise qualified to safely perform all of the essential functions of the position. To comply with applicable laws ensuring equal employment opportunities to qualified individuals with a disability, GICC will make reasonable accommodations for the known physical or mental limitations of an otherwise qualified individual with a disability who is an applicant or an employee unless undue hardship would result.
Any applicant or employee who requires an accommodation in order to perform the essential functions of the job should contact his or her supervisor and request such an accommodation. GICC and the applicant or employee will engage in an interactive process to identify and evaluate possible accommodations. If an accommodation is identified that is reasonable and will not impose an undue hardship, GICC will make the accommodation.