2018 Scholars
Rosaisela Barroso Recipient of a $20,000 Lucille Miller Wright National Scholarship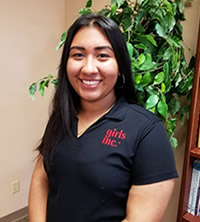 Rosaisela Barroso began her journey with Girls Inc. in middle school. She credits her involvement in Girls Inc. with helping come out of her shell and become the strong young women she is today.
"Girls Inc. for me has gone beyond words can explain. The organization has developed my confidence and given me courage to attempt things I used to fear. This has given me self-esteem, that good feeling about myself that I never experienced prior to Girls Inc. For me, this has given me a voice. If someone had told me four years ago that I would be facilitating to a group of high school girls, my peers, and that I would have become their mentor, I would have laughed and thought "Never!." But with Girls Inc. in my corner I know I have the support I need to overcome any obstacle that comes my way. That this strong, smart, and bold girl can do anything!"
Rosaisela will be attending UC Davis this fall of 2018.
2013 Scholars
Angelica Villegas Recipient of a $5,000 Lucille Miller Wright National Scholarship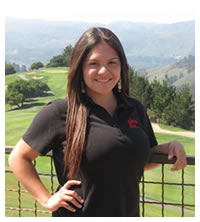 Angelica Villegas has participated in Girls Inc. programs since she was in middle school, she has been a Youth Leader for the middle school programs for 2 years.
"From the beginning of this program I started to feel more confident and started to see that I had potential. I know now that I can achieve great things in life. Girls Inc. has opened my eyes and helped me realize I can make a difference for other girls. I, a girl with knowledge can make myself go anywhere in life. Participating in Girls Inc. has made me gain knowledge, learning abilities and the love from the participants. Girls Inc. has opened so many doors in my life." – Angelica Villegas
Kaitlin Harvey Recipient of a $5,000 Lucille Miller Wright National Scholarship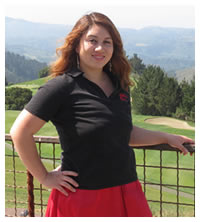 Kaitlin Harvey has been with Girls Inc. of the Central Coast for over 3 years as a participant and Youth Leader for the high school program.
"This program has shed light on so many topics for young ladies including myself. It is especially so much fun to work with girls around my age, watching them discover and learn something insightful. It has been a wonderful experience and I will cherish all the memories and practice the lessons for the rest of my life. Girls Inc. has really positively impacted my live and put me on the road map to success." – Kaitlin Harvey
2012 Scholars
Jamie Walker Recipient of a $2500 Lucille Miller Wright National Scholarship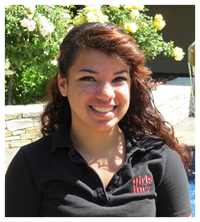 "Girls Inc. has given me a safe place, somewhere where I was listened to and felt like I belonged."
Her Story: Jamie joined Girls Inc. as a way to try something new and find a supportive space lacking in her life, and her involvement quickly became much more than one leadership/mentoring program. Jamie explored topics such as career options and how to prepare for college, personal health, self-defense, public speaking, and how to prepare for a job interview. As a Youth Leader, she worked with younger girls by facilitating programs around substance abuse prevention and tackling peer pressure.
Her Future: Jamie is a student at California State University Fresno where she is studying Criminology.
2011 Scholars
Estefania Cabrera Recipient of a $2500 Lucille Miller Wright National Scholarship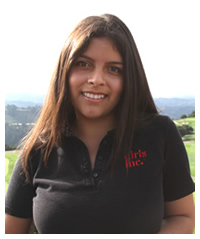 "I joined Girls Inc. hoping to experience a new environment and increase my self-esteem but I gained much more than that."
Estefania Cabrera started her involvement with Girls Inc. in the summer of 2007. Through Girls Inc. she became a more confident and strong young women. She was able to practice her public speaking skills and gained the courage to stand up and speak up. Through the program Estefania gained the knowledge on various topics such as culture, women's health and fitness, public speaking, interview skills, how a bill becomes a law, and writing a resume.
Estefania will be attending UC San Diego this fall 2011.
2010 Scholars
Yesenia Duran Recipient of a $2500 Lucille Miller Wright National Scholarship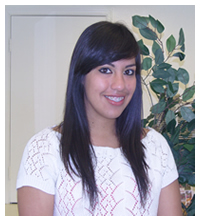 "As a freshman in high school, I was clearly on the wrong path. I was naïve to the new world that surrounded me, but thankfully, Girls Inc. motivated me to believe that I was capable of so much more."
Yesenia Duran joined Girls Inc. in 2007, she participated in the ECHO Leadership program, during her freshman year. Yesenia credits her personal growth to her participation in ECHO and having the opportunity to return as a Youth Leader. After also getting involved in her community through Building Healthy Communities, a project under the California Endowment with the purpose of improving the East Salinas by addressing violence in the community, she now sees issues at a broader level. She is now a more independent, organized, responsible, and mature teen.
Yesenia is currently a sophomore attending CSU Bakersfield.
2009 Scholars
Celene Alva Recipient of a $2500 Lucille Miller Wright National Scholarship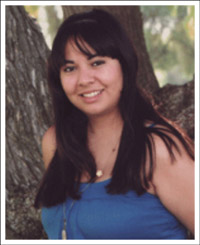 "I used to be a shy girl, but due to the Girls Inc. programs, I've grown into an outgoing, strong, smart and bold, young woman."
Celene credits her involvement in Girls Inc. with learning to voice her opinion without being influenced by the judgments of others. Her participation in Girls Inc. of the Central Coast began with programs such as Will Power/Won't Power ® and the Smart Choices high school preparation program. She eventually took on the role of Youth Leader, in which she organized and led activities for other teens, as well as managed aspects of the program such as budgeting, scheduling, and member recruitment. She plans to pursue a degree in communications and a career as either a journalist or photographer to bring to light issues affecting the world.
Nayeli Gallardo Recipient of a $2500 Lucille Miller Wright National Scholarship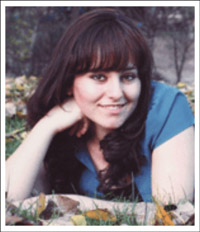 "When I joined Will Power/Won't Power®, I learned the importance of taking care of my body and making smart decisions."
After several years of participation, Nayeli joined a Girls Inc. of the Central Coast leadership program called ECHO (Education, Careers, Health, and Opportunities), where she learned about health, state policy, careers, public speaking, and higher education. Although she is still exploring several career options, Nayeli is very interested in the field of journalism to pursue her passion of informing and educating others. Nayeli shares that she would not have the self-confidence to accomplish her educational and career goals if she did not acknowledge her right to accept and appreciate her body. "I need to feel comfortable in my own body in order to enjoy doing what my mind and soul inspire me to do."
Alexis Morales Recipient of a $2500 Lucille Miller Wright National Scholarship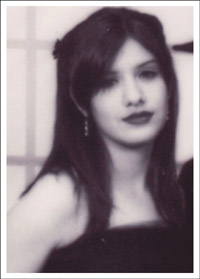 "If it wasn't for the comfort, understanding, and education that Girls Inc. has offered me, I would truly be someone else."
Alexis joined Girls Inc. in the seventh grade as a shy and self-conscious girl. Thanks to the support of the staff and her participation in various programs, she is now outgoing, confident, and optimistic. Along with her Girls Inc. participation, she has also grown and matured through activities such as art classes and involvement at her church. Alexis hopes to pursue a field that deals with social work and plans to become a psychologist. She has always considered Girls Inc. to be her second family, saying, "I honestly have to thank my Girls Inc. facilitators for opening my eyes to the opportunities that surround me."